Morgan Healey offers our clients full-service recruiting solutions globally.
Over the past fifteen years, Morgan Healey has developed a global network within STM Publishing, Academic Publishing, Open Science & Digital Content. Our projects have taken us all over the world with over 50% of the work we undertake coming from continental Europe, USA & Asia.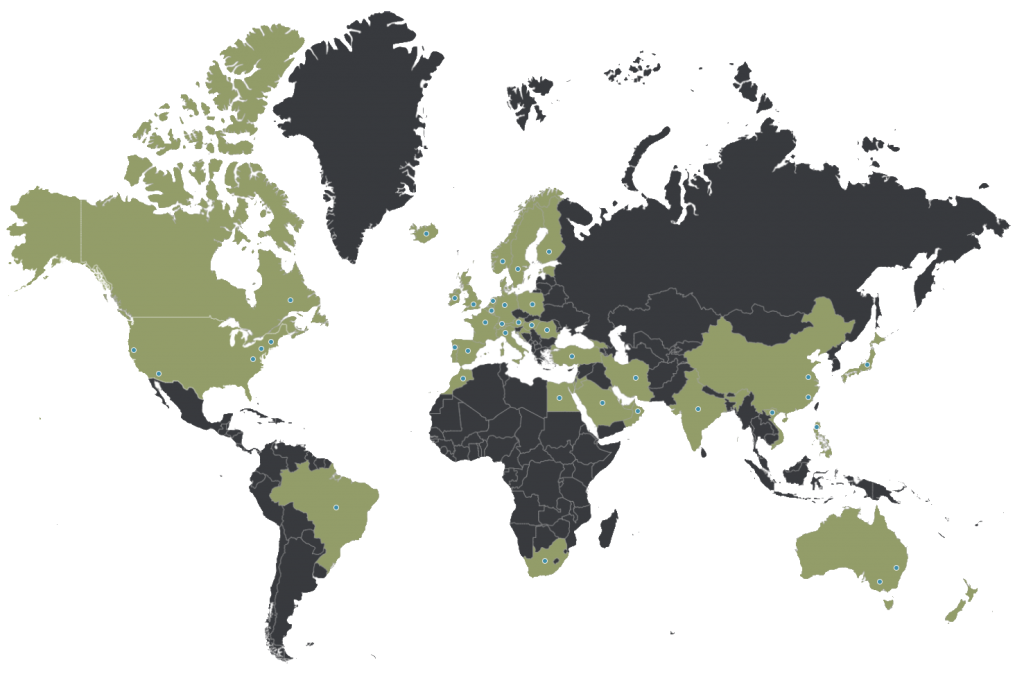 We offer the followng services globally:
Global Executive Search
International Recruitment
Talent Mapping
Project Outsourcing
Confidentiality Search
Relocation Support
Salary Benchmarking
Psychometric Testing
Video Conferencing
Placement Services:
We understand that your hiring needs and priorities can change overnight. We also understand that we may only be one of a number of resources that you may use for your hiring needs. That's why we're flexible and offer a variety of services to help you meet your objectives. Our flexible options include:
Executive Search: We recommend this option when seeking to fill your most crucial positions as well as for all positions at any level where time is a critical factor. As part of our retained search services, we create and execute a search strategy designed for your specific requirements.
Exclusive Contingency Search: Our exclusive contingency search service is a cost-effective method of guaranteeing our concerted effort to fill various openings or hard-to-fill positions. This is ideal for a fast growing company that has aggressive hiring plans.
Contingency Search: Our contingency search service is designed for companies that do not want a devoted effort, but want to see qualified candidates with whom we are currently working.
Project Search: Recommended when you are looking to fill a number of similar roles either in one country or globally.
Advertised Search & Selection: Sometimes appropriate when combined with a thorough search.
We work on a Permanent Placement basis. We have an extensive network of talented individuals and top professionals throughout the STM publishing & digital content sectors. Our network spans the globe, our recruitment consultants have extensive experience working across Europe, Asia and USA.
Fee Structure:
At Morgan Healey we believe in no hidden charges, that's why we only charge a percentage of the successful candidate's basic salary only. We do not charge for any on costs, bonuses, extra search fees or travel costs.
When working on retained search assignments we commit to interviewing candidates anywhere in the world, this is a cost we incur and won't ever be passed back to the client.
When working on contingency assignments we charge a percentage of the successful candidates basic salary. If we are not successful in placing the candidate there is no fee.