Don't just take our word for it...
Morgan Healey has been working across multiple functions, globally, within the STM & Academic publishing sectors. Below are just some of our recommendations.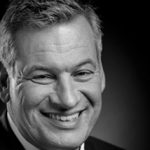 Fred Wiltenburg
VP Sales, Ebsco
"Right from the start he really knows how to build a relationship based on trust. Having worked with numerous recruiters I can say that he is really refreshing: he knows how to make a perfect match between the opportunity and candidates and he doesn't treat you like a number. I can fully recommend James if you are looking for a new career opportunity or if you are trying to fulfil a vacancy." Top qualities: Great results, Expert in his field, High integrity.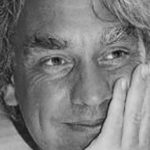 Arend Kuster
Director ORG, Springer Nature
"I have worked with James on some fairly complicated assignments – and have had a great experience. His network, market knowledge and instinctive feel for what we as an operation needed in terms of people where outstanding. He never tired of the most complicated questions – and got us a great result. I recommend James wholeheartedly, and will surely use him again!"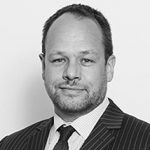 Jamie Hutchins
Publishing Director, IOP Publishing
"I would have no hesitation to recommend James as either an employer looking to place new employees or as as someone looking to change job. He has unparalleled connections in the STM Publishing world and is a consummate professional. His personal and supportive approach and fast feedback makes the process extremely simple and even enjoyable."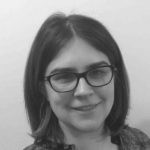 Sarah Greaves
Chief Publishing Officer, Hindawi
"James is a proactive and positive recruiter in the STM marketplace. He has a large network of clients and works tirelessly to offer you the most relevant opportunities at the right business for your next career step. I personally have an incredibly positive experience of working with James and am continuing to work with him as we look to expand our team here at Hindawi."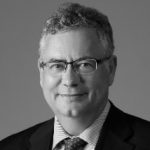 Paul Evans
Managing Director, SAGE Asia
James is very approachable and most importantly supportive in a lengthy recruitment process, able to convey tricky messages and keep understanding between parties strong. While he may represent the recruiting party he is sensitive to the needs of the person being recruited.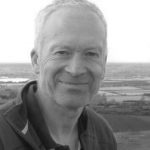 Paul Harwood
General Manager, Ebsco UK
"James made the process between considering a new role, and actually taking it, very smooth, by being on-hand to provide information and feedback every step of the way. He was excellent to work with."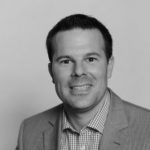 René Schölzel
Global Sales Director, CABI
"I have been working with James from Morgan Healey for over 6 years, sourcing sales and marketing professionals and we have an excellent working relationship. James is very efficient and provides an exceptional service. He has a high level of integrity and always takes time to fully brief himself on the recruitment needs, putting forward only those candidates who closely match the requirements. I appreciate his quick response, efficiency and prompt follow-up. I wouldn't hesitate to recommend Morgan Healey when recruiting new talent or indeed for anyone looking for a new career change!"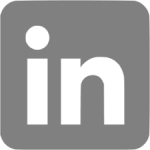 Jane Bullen
VP HR, Springer Nature
"James is a first class Search Consultant who works with both the client and candidate in a way that provides excellent customer service. He is very responsive and honest and develops a good candidate brief"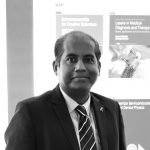 Prabu Desikan
Regional Director, IOP Publishing
"I have known James for a few years now and had interacted with him for several opportunities and in fact worked closely with him in my recent move to IOP Publishing. A thorough professional, James is well networked and respected in the publishing industry for his ethical and transparent approach. He is very upright and open and ensures both the applicant and the organization is well matched and fit for the role. If you are someone seeking a right career move or a publisher looking to recruit quality candidates, I would strongly recommend James in both cases."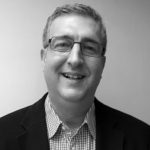 Jon White
Sales Director – Semantico
"I have known and worked with James as a candidate and as a client for several years. He is fantastic to work with, has a great network, he is honest, straightforward and a complete professional. He is the go-to guy for anyone looking to hire or advance their career within the publishing sector and is more proactive than anyone else I've met in his sector, carefully listening to needs as both a client and a candidate, and making sure that everything is a smooth process"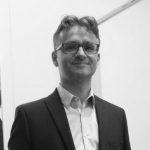 Marco Castellan
Business Development Manager, PCG
"James is a top recruiter, very knowledgeable about the publishing industry. He spends time to know his candidates and the companies he works for, and he is skilled at matching the right profile to the right job. Above all, he makes the process as smooth and as stress-free as possible by being pro-active in keeping in touch with everyone involved. I have no hesitation in recommending James' work to prospective employers and candidates alike."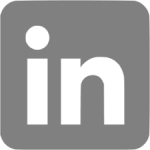 Simon Alcock
Director of Product, ProQuest
"James has been a pleasure to work with. He has invaluable specialist knowledge of the publishing industry which helped identify and secure a new position that matched my skills, background and ambitions. This was no mean feat in a tough economic climate and I would not hesitate to recommend him to both clients and candidates."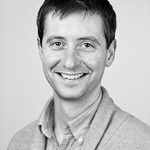 Nils Andenaes
Northern Europe Sales Manager , DeGruyter
"I would highly recommend James to anyone looking for new career challenges or someone to help with recruiting. After being in contact for over a year he helped me into a great new position. Throughout that time he was unfailingly professional and followed up regularly, striking the perfect balance by not being pushy but being assiduous in trying to find the right match for both candidate and potential employer."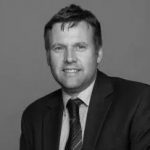 Mark Hester
UK Client Development Manager, Aries Systems
James is one of the most talented and driven people working in the field of recruitment. He displays exemplary knowledge of the publishing industry and is one of the most professional, courteous people I have had the pleasure of working with. His communication skills are second to none and he always does his utmost to provide all the information one requires when applying for, or searching for, a new position in the publishing industry. I would recommend James both to employers wanting to match the right person to a position and to employees looking to make the next move in their chosen career."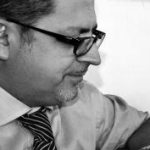 Massimiliano Carloni
Strategic Business Manager, Thomson Reuters
"James is a real pleasure to work with. I found him to be very focused & driven. James' approach is proactive, honest (and this is not so typical in such an industry) and delivered results when I worked with him. He keeps his promises, listens and connects you with outstanding opportunities, always keeping you up to speed with any developments. I feel confident that I could recommend James to anyone within the recruitment industry and he would do a fabulous job every time."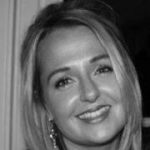 Kirsty McGilway
Commercial Sales, Thomson Reuters
"Working with James was a real pleasure, from initial contact to my recent acceptance offer. I found his approach very professional, personable and transparent. Keeping me up to date with all developments throughout the hiring process, really highlighted the supportive approach which Morgan Healey pride themselves on. I have no uncertainties in recommending James as an exceptionally valuable contact to potential candidates and employers within STM publishing."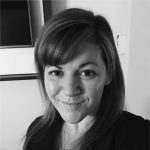 Ellie Key
Senior Marketing Manager, American Chemical Society
"James is, without a doubt, a talented recruiter. From initial contact through to acceptance of my new job offer, he kept me well informed throughout the process, but it's his personable approach and attentive attitude that is so refreshing and makes him stand out from the crowd. I have already recommended James to several colleagues seeking their next career move, and wouldn't hesitate to do so again."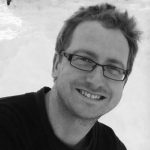 Ben Greshon
Product Development Director, Edanz Editing
"James delivered a great experience in getting me a new appointment. His demeanor struck the right balance between informality and efficient professionalism. I felt I could trust him to look out for my best interests and to try to get the best deal for me. At the same time, he had clearly put the time in to build a strong relationship with the company I was considering going to work for. I have no hesitation in strongly recommending James."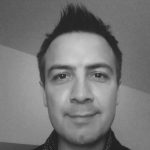 Roger Miah
Sales Director, ePub Director
"Working with James was a real pleasure. Always available to take a call, he understands in detail the companies he represents and engages with you to ensure the position is the right fit. I am very happy to recommend his services to anyone looking a new opportunity."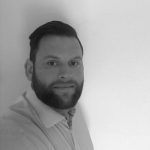 Jon Reid
Licensing Manager, Springer Nature
"It is without hesitation that I write this recommendation. I found James to be extremely well connected and a pleasure to work with. James has an ability to make the process of searching, considering and securing a new role a very smooth process and calm. I fully recommend James to those seeking a new challenge."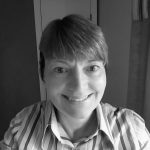 Sara Sharman
Editorial & Production Manager, IET
"James was instrumental in helping me to secure a new role in publishing. He was extremely professional and very diligent and made me feel I was his most important client! I would highly recommend James to individuals looking for a new role and organisations looking to fill a vacancy."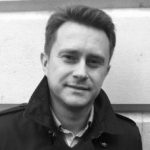 Michal Sarnecki
Licensing Manager, Springer Nature
"It was a pleasure to work James. Great communication skills, always proactive, always on time. Expert with vast network of contacts and knowledge about key players in STM industry."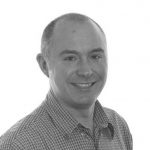 Toby Borger
Director, Springer Healthcare
"For me there is no one that comes near James for having the best STM publishing jobs out there. He has a fantastic knowledge of the industry as well as a contact list that most people could only dream of."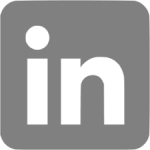 John Navas
Books Publisher, IOP Publishing
"James was great to work with. His professional attitude coupled with detailed knowledge of the business and supportive and helpful advice was instrumental in my career development."